"The greatest satisfaction you can obtain from life is your pleasure in..."
– How to Avoid Work – lovely 1949 guide to doing what you love (via explore-blog)
Humour, chocolate, Nobel Prize for physics......
"Eric Cornell, who won the Nobel Prize in Physics in 2001, told Reuters: 'I attribute essentially all my success to the very large amount of chocolate that I consume. Personally I feel that milk chocolate makes you stupid… dark chocolate is the way to go. It's one thing if you want a medicine or chemistry Nobel Prize but if you want a physics Nobel Prize it pretty much has got to...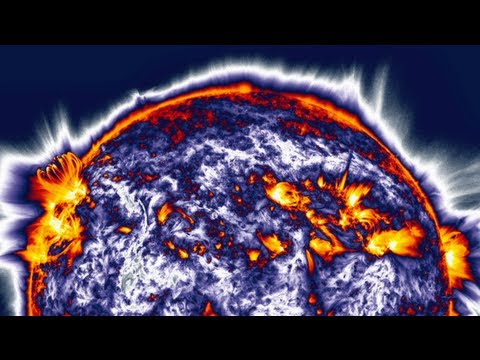 Musee des Beaux Arts by W. H. Auden
About suffering they were never wrong, The old Masters: how well they understood Its human position; how it takes place While someone else is eating or opening a window or just walking dully along; How, when the aged are reverently, passionately waiting For the miraculous birth, there always must be Children who did not specially want it to happen, skating On a pond at the edge of the wood:...
Rod Serling on Writing
Discusses various aspects of writing with a group of students.
London's Chap Olympiad 2012
London's Chap Olympiad describes itself as a celebration of eccentricity and athletic ineptitude with the emphasis on panache and style over sporting prowess. Events include: Moustache Wrestling Bounders Chaps approach a row of ladies and are given two minutes to behave like utter cads. The winner is the bounder who receives the loudest slap accompanied by the wryest smile. Hop, Skip...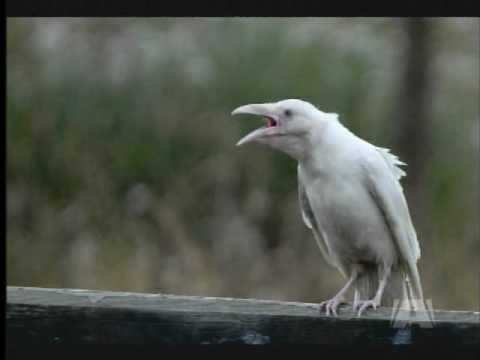 Watch
What is the Higgs boson? "Scientists at Cern, the Geneva-based European laboratory for particle physics, are revealing their latest findings in their search for the Higgs boson. Here, science correspondent Ian Sample – author of Massive: The Hunt for the God Particle – explains what a Higgs boson is, how Cern physicists are looking for it, and why it matters if they find it." -video...
Beauty
"That we find a crystal or a poppy beautiful means that we are less alone, that we are more deeply inserted into existence than the course of a single life would lead us to believe." -John Berger
Organic Gardening Spray for Insect Pests, Rust,...
I use this mixture to get rid of all garden pests (aphids, white fly, etc.) — just spray it over them. It's also good for powdery mildew, rust and some fungus problems. Mixture: 1 litre water 2 teaspoons bicarbonate of soda (aka: baking soda) 1 drop horticultural or vegetable oil 1 drop biodegradable washing up liquid ("dish soap" for our American friends!) Shake well to...
Schopenhauer's Porcupines, or, how to manage your...
What is a "Stachelschweine" exactly? It seems to literally translate as a "spiky pig" which I think is great. If it were up to me, we'd stop right there. Most people, though, seem to have gone with porcupine, while a few seem to think it should be hedgehog. (But then it might get tangled up with Berlin's fox and hedgehog… which would certainly end in...
James Hart Dyke, Waiting in the hotel room, 2010, oil on canvas. The artist was offered a mission by Her Majesty's Government: to go undercover with MI6, the Secret Intelligence Service, and report on the life of undercover agents in paintings and drawings. Source: welovepaintings.tumblr.com via Pause on Pinterest Guardian article here: http://j.mp/JgGXeC
Watch
Your dose of whimsey for the day.
The Buried Life by Matthew Arnold
Light flows our war of mocking words, and yet,  Behold, with tears mine eyes are wet!  I feel a nameless sadness o'er me roll.  Yes, yes, we know that we can jest,  We know, we know that we can smile;     But there 's a something in this breast,  To which thy light words bring no rest,  And thy gay smiles no anodyne;  Give me thy hand, and hush awhile,  And turn those limpid eyes on...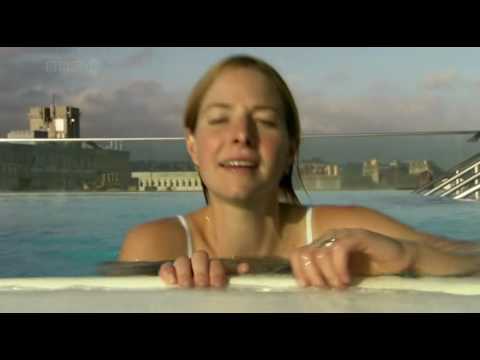 Interior by Dorothy Parker
Her mind lives in a quiet room, A narrow room, and tall, With pretty lamps to quench the gloom And mottoes on the wall. There all the things are waxen neat, And set in decorous lines; And there are posies, round and sweet, And little, straightened vines. Her mind lives tidily, apart From cold and noise and pain, And bolts the door against her heart, Out wailing in the rain.
2 tags
Seneca - On the Shortness of Life
I am often filled with wonder when I see some men demanding the time of others and those from whom they ask it most indulgent. Both of them fix their eyes on the object of the request for time, neither of them on the time itself; just as if what is asked were nothing, what is given, nothing. Men trifle with the most precious thing in the world; but they are blind to it because it is an...
Scrawled note.
The following is a transcript of the hand-written text on this postcard found by @kishimi in a book he bought. It's dated May 10, 1939. It isn't easy to read, but I think I have most of it right. Dear Nedo (?) — Missed you Easter week — glad to see [?] are through. M.L. came down and asked about you. Can't say that I will see you this weekend at S.B. either —...
passionate delight in rhythms, sounds and patterns
"Poetry is at once a very primitive and a very subtle thing – an expression of our fundamentally human and passionate delight in rhythms, sounds and patterns, and also of our sophisticated need for ingenuity. It is the written form that puts us most deeply in touch with ourselves, because it is a hotwire to our strongest feelings. … The appetite for poetry is fundamental to us as human...
It Can't Ever See -- The Sky by Ranjee Seth
In the center of the four-sided cementness of the wall a window, fixed bars in the window But the window watches the sky— its expanse of blueness. The window watches the play of the wind in every corner of the compass. The window watches the infinite. It's only the window which, unblinking, can see limitless skyness. But the sky—it can't ever see windowness. ...
the lilt and texture... the cool feel of the glass...
Terry Eagleton did an interesting series of articles when he published his book "How to Read a Poem". Enjoy! Part One: Misunderstood Part Two: Rhyme and metre Part Three: Rhythm Part Four: Tone and Mood Part Five: Ambiguity Part Six: Imagery
Watch
Oliver Sacks: Hallucinations "About 10 percent of the hearing impaired people get musical hallucinations. And about 10 percent of the visually impaired people  get visual hallucinations. You don't have to be completely blind, only sufficiently impaired."
Elizabeth Sewell The Structure of Poetry (1952) Sewell sees language as caught between two competing desires: 1) The desire to say more, to include more in our utterance, to speak profound, universal, and overwhelming truths. To do that, we have to broaden our language so that it can accommodate everything we try to put into it.  However, the problem is that the more we try to include, the more...
Watch
Scottish percussionist/composer Evelyn Glennie talks about sound and listening.
Watch
"A leading interpreter of Mahler and Beethoven, Benjamin Zander is known for his charisma and unyielding energy…" Especially interesting were the bits where he talked about tone deafness and the natural progression in learning to play a piece of music.
Walls by C. P. Cavafy
With no consideration, no pity, no shame, they have built walls around me, thick and high. And now I sit here feeling hopeless. I can't think of anything else: this fate gnaws my mind- because I had so much to do outside. When they were building the walls, how could I not have noticed! But I never heard the builders, not a sound. Imperceptibly they have closed me off from the outside ...
Louvre+McDonald's?!? http://j.mp/URmAk "pinnacle of exhausting consumerism, deficient gastronomy & very unpleasant odours"
Have first 5 of 7 symptoms, NOT last 2 thank heavens. Do I have to have them all to qualify? http://j.mp/1O3FS3 Ugh.
I feel awful. OK, I'll stop kvetshn now. ( http://j.mp/xVYJg ) #SpeakYiddishDay
Campion's new Keats film reviewed by Severn's great-great granddaughter http://j.mp/2gHMQj via @ficwriter & @addthis
RT @mhsteger Fantastic: RT @dirkjohnson: Bartok Concerto for Orchestra, Berlin Phil/ Boulez (wonderful performance) http://bit.ly/3bgSwA
RT @TweetsofOld Mrs.Stallings, from behind a bower of potted ferns, served delicious punch and sandwiches.(TN1914)
Digital capture of Jung's Red Book: http://j.mp/g5aj5 [via @Carrie115]
umglik [oom'∙glik]:misfortune, accident, calamity e.g:His infatuation with motorized unicycles has led to a terrible umglik #SpeakYiddishDay
farshimlt [far·shim'·lt] ->moldy ( http://j.mp/xVYJg ) e.g.:Oh no, the jam's gone all farshimlt! #SpeakYiddishDay
.@eatingwords re: Is it Speak Yiddish Day? »Oow, I hope so! Favorite online Yiddish/Eng dictionary: http://j.mp/xVYJg
1:13am. Think I've gone mad. Hard to tell. Off to bed with a Polish poet.
Ahem… I meant "with a book of poems by a Polish poet".
Thank you for RTs @ladylunameow @aprilsunny @MXML @theblacklily @IslandBookworm @FionaCurrie @pcarlson001 @CCSeed @hangingnoodles @asteger!
Someone pays the price for all those cheap made-in-China products: http://j.mp/29hd0M [via @WillWiles]
More about The Historical Thesaurus of the Oxford English Dictionary including sample page & podcast! http://j.mp/TBnT2
New thesaurus: more than 800,000 meanings, dating back 1300 years, took more than 45 years to compile http://j.mp/1Zzsbj
Nine pages from Jung's illuminated "Red Book": http://j.mp/34Lqbd
RT @NatGeoSociety Underwater kingfisher pix in Nov. @NGMag —> http://bit.ly/4lWE6E
Magpies feel grief and hold funerals: http://j.mp/19x3JW [via @weirdimals & @not_yet]